Link to my new short story: Taking Care of You
"I thought I was dreaming when I first saw you," he said.
"How did you know it was me?" she asked. "I could have been anybody. A thief even."
He smiled wearily. "I don't know many thieves who would look at me with anxious eyes and then cry because I was sick," he mumbled.
Is it possible for love to bloom, sight unseen? Juhi and Abhay are strangers who know each other better than they know themselves. One night changes the equation and the even tenor of their lives and puts all their doubts and fears to rest.
http://pothi.com/pothi/book/ebook-smita-ramachandran-taking-care-you



Link to my first e-novel; A Home for Meenakshi
http://pothi.com/pothi/book/ebook-smita-ramachandran-home-meenakshi
"I love the way you love, Meenu," he whispered, his eyes on hers. "Such loyalty, such passion..."
Meenakshi Sharma, an orphan, lives in Varanasi with her uncle, a chronic bachelor who wants her to become a professional musician. She unwillingly relocates to Delhi to study under a renowned musician for eight months. Staying for rent in the outhouse of the Agrawals, she meets Aditya Agrawal, an attractive young man brooding over the memories of his horrendous past. Pulled between her uncle's expectations of her and Aditya's love for her, Meenakshi struggles with her feelings. How can she disappoint her uncle who had devoted his entire life to her upbringing? How can she pretend to be blind to Aditya's feelings for her? A romance that moves between the alleys of the holy city of Varanasi and the modern city of Delhi.
http://smitarsvms.blogspot.in/
Dedicated to Supriya Sahasrabuddhe (Sups/ aniyathi). She wanted Mami and Payal to plot to bring A-K together. So here goes,
Kab hua pata nahi, Kaise hua pata nahi,
Pyar tumse karta hoon bohot,
Tum bhi karogi ye pata nahi.
Chahata tumhe mein hoon bohot,
Par tum bhi chahon mein kahunga nahi.
Kabtak yoon muzse rusawa rahogi?
Kabhi to muze apna manogi.
Jalta rahoonga sada mein yunhi,
jabtak tum muze apna na logi.
Kabhi to muze tum samajh sakogi,
Pyar ko mere mehsoos karogi.
Bewafa tumse hounga na kabhi,
Alag na muzse hona kabhi,
Pyar mein tumse karunga utna,
kisine kisise kiya ho na jitna, Jalta rahoonga.
Kabhi kabhi lagta hai tumhe,
Ssirf tumhe hi dekhta rahoon,
mein aur sirf mehi samajh sakoon
Lagta hai hamare bich ki sari diwarein door karoon,
Par dhadkane badh jati hai jaise hi paas ata hoon,
Sochata tha mein aisa kyon ho raha hoon,
Par ab pata chala tumse pyar mein karne laga hoon.
Khushi lay down to sleep, her eyes following Arnav through the strings of flowers as he shut the door to the garden, drew the curtains, dimmed the lights, set his phone to be charged and then moved to the bed.
He slipped in and made himself comfortable.
"Sleep. The room is not too dark for you, is it, Khushi?" he asked softly.
"No. I am not scared now," she said softly.
He nodded and settled down.
As she slipped into oblivion, she muttered, "I am scared of sleeping alone. I forgot to tell you."
"Koi baat nahi, Khushi. You will never sleep alone again," he whispered back, a tinge of laughter in his voice.
"When I slept in the other room," she said softly.
"When you slept in the other room?" he asked.
"I kept the lights on all night," she confessed. "I am used to sleeping with jiji. After her shaadi, it is very difficult...."
"Don't worry, Khushi. Ab mein hoon na?" he asked, his voice naughty. "Waise, you could always have knocked on the door to the garden. I would have given you company all night."
She frowned. "Besharam kahin ka, bilkul Laad Governor," she muttered.
"Go to sleep," she grumbled. "Sitting and laughing at midnight like a mad man."
He struggled to bring his amusement under control.
He looked at her, wanting to rile her further but found that she had fallen asleep with the suddenness of a child. His eyes softened as they lingered over her features, the lines of his face relaxed.
Once he was sure she was asleep, he slowly dragged his pillow closer to hers and inched his way to her. Soon he was lying near her, as close as possible without rousing her.
He looked at her unblemished complexion, her soft, plump cheeks, the long silky lashes covering her eyes and the strands of silky hair lying against her face with fascinated eyes.
Khushi was in his personal space, in his home, in his bedroom, in his life. And he could feel no panic, only great gladness and relief that he wasn't alone.
He smiled wryly. A month back, the very thought of letting a girl into his life or room would have freaked him out. What a change one month had brought in him!
Slowly his fingers touched her hair and smoothed away the strands to lie behind her ear. Then he slipped his hand into hers, brought her hand close to his face and dropped a kiss on the back of her hand.
She frowned in her sleep.
He retained hold of her hand. Slowly she relaxed.
He was sleeping with Khushi, planning to spend the night with her. Another first for him. For once the thought of nightmares didn't scare him.
Arnav fell asleep easily, his lashes falling to cover his eyes.
Khushi woke up first, blinking in confusion at the bower over her head for a moment. Where was she? Had she fallen asleep in someone's garden last night?
She turned her head to find the answers to all her questions lying next to her, holding her hand in his light clasp.
Shaadi, travelling to Delhi, being carried to this room, weeping in his arms, his returning her amma's anklet, falling asleep with Laad Governor—He Devi Maiyya!
She jumped up, trying to free her hand from his.
He opened his eyes, squinting against the morning light.
"Khushi?" he asked. "Kya hua?"
She was lost for words. She tried to free her hand but he held on tight.
"What's the time?" he asked.
Khushi tugged at her hand. "Haath chodiye," she mumbled.
He let go and took a peek at his phone. "It is nine, Khushi. I need to go to the office for two hours at eleven."
Khushi leaped out of bed, muttering, "He Devi Maiyya! Naniji must be waiting for us for the morning prayer."
"I am sure she understands that newly weds may be late waking up," he said, his eyes twinkling at her distress.
Khushi flushed. She quickly moved away to her suitcase to extract fresh clothes and then ran to the bathroom.
Arnav got up and stretched, a smile on his face. He had slept dreamlessly, deeply for the first time in years. He slowly removed the flowers and candles littering his—no, their bedroom.
Khushi emerged from the bathroom wearing an orange saree, her wet hair covered by a towel. The bright colour of the saree made her skin glow and the curves revealed by the saree made his mouth dry. As he watched captivated, she went to the mirror, untied the towel and began to dry her hair.
He stood watching her, his eyes running over the length of her hair. He saw her run the brush through her hair and tie it loosely with a band. She straightened her mangalsutra and applied sindoor in her maang, her hand trembling.
Then she met his eyes in the mirror, acknowledging his presence and his attention.
Arnav walked towards her, his feet silent.
He came to stand behind her, his eyes holding hers in the mirror.
As she watched, he lowered his head and dropped a kiss on her shoulder, on the bare skin between the black beads of her mangalsutra and the cloth of her blouse.
"What are you doing?" she asked, scandalised.
"Kissing my wife," he said softly.
She opened her mouth to protest, but he left after tweaking her nose.
Payal handed Khushi the tray of parathas and motioned her to serve Arnav.
Khushi placed two parathas on his plate and as she was about to move away, nani said, "Khussi bitiya, sit down by Chotey."
Anjali, mami, nani and Payal smiled.
Arnav passed Khushi the platter and made sure she had her cup of tea.
"Nannav, how are you?" NK asked eagerly.
"Nk bitwaa, ee kaa poochath ho?" mami teased Arnav. "Can't you sees how happy hamre Arnav bitwaa ijj?"
Khushi looked down at her plate, feeling the blood rush to her face.
"Don't tease my bhabi, mami," Anjali stepped in. "If she blushes any more, she will resemble a beetroot."
Arnav smiled as Khushi blushed again.
"Chotey, why are you wearing formal clothes? Are you going to the office today?" nani asked with a frown.
"A meeting I can't get out of," he replied. "Khushi, come with me to the door."
Khushi joined him quietly.
At the door he said, "Khushi, I have a meeting with Kunal Singhania at eleven. This was fixed a month back and he is here from New York just for this."
"We are planning a chain of retail outlets," he explained to her, a man who had made a religion of not explaining his actions to anyone.
"I have ordered a wardrobe for you from a furniture store, Khushi. It will be here today. Unpack your clothes. I will keep your jewellery in the locker in our room after I return," he said.
He leaned forward and gave her a sound kiss on her cheek.
Khushi stood still for a moment, not having expected such a public kiss.
"Call me if you need anything," he told her.
"One kilo tamattar, ek kilo pyaaz (onion). Will you get them?" she asked to tease him.
He passed his arm around her shoulders and hugged her silently for a long moment.
Then he said, "You might be surprised. Two hours, Khushi," he said before leaving. "I will be back for lunch."
Khushi stood staring at him. Who was this man?
"Aman, trim my schedule," ASR ordered.
"I want to go home at six. Every single day. Don't slot any meetings after six. Don't let any meeting run over six."
"Sir?" Aman gasped. The ASR was dying and another man was being born? The workaholic had given into his wife of one day?
"Ask the production team to send the dresses I designed home, Aman," ASR ordered.
ASR's phone rang. He fished it out eagerly, only for his face to fall as he saw the number.
Aman stood waiting silently.
"How should I know which resort will suit your cousin?" ASR bit out. "Do you think I am a wedding organiser?" He listened for a moment longer and said, "Talk to Aman," before pushing his phone into Aman's hands.
"Yes?" Aman asked, perplexed.
"Aman, it is Lavanya. I want to book an upscale resort for my cousin's wedding next month. Can you help me, please?"
"Please call me on my office number. I will see what can be done," he said. He cut the call and handed the phone back to ASR.
Arnav was back at one, right in time for lunch. Khushi was setting the table when he walked in.
"Khushi," he called while walking up the steps.
"Khushiji, go to him," Anjali advised.
"In the first days of marrijj, men have a lot to tells their wives. Jao, Khussi," mami said, laughing away.
Khushi ran up the steps, her face red.
"Shut the door," he ordered, shrugging out of his coat and getting rid of his tie.
Khushi pushed the panels shut, wondering what was going on.
"They brought it," he remarked, his eyes falling on the new wardrobe.
"Ji. I arranged my clothes in it," she explained. "But it is very big."
"Koi baat nahi. We can fill it," he said, walking towards her.
"Will you have lunch now?" she asked.
"Yes," he said, reaching for her. He pulled her close and hugged her tight.
"What did you make?" he asked, his lips moving against her neck.
Khushi gulped, her hands clutching his shoulders to hang on.
"Ssssweeet corn soup with vvvvegetables," she stammered.
"Mmhhh," he breathed against her ear.
"Pulao, roti, kadai paneerrrr," her voice trailed away as his lips dropped a line of kisses from her ear down her neck.
"I missed you," he whispered, the words coming naturally from him. He had missed her every moment of the two hours he had been in the meeting.
She stood, stiff, unable to believe the words that had fallen from his lips.
She looked at his face, looking for a glimpse of his duplicity, for a proof of his insincerity, but could find nothing except genuine affection.
"Khushi, keep this in your wardrobe," he said, quickly striding to his cabinet and taking out the packet with Anamika's red lehenga. He placed it in Khushi's hands.
Her lips trembled as she remembered the reason she had left it on his bed. "No, aap hi rakhiye," she managed to say, trying to refuse his gift.
"Fine," he said easily, taking the lehenga from her hands.
Khushi blinked. How come he was giving in so easily?
As she watched, he opened her new wardrobe and placed her lehenga in it.
She opened her mouth to correct him, but he said, "Khushi, can we have lunch?"
She walked down with him to the dining hall.
All the others had finished their lunch and left.
Khushi served him and herself.
They ate silently, except for the murmurs of appreciation Arnav made while tasting her cooking.
After they finished eating, Khushi made to clear the table. Arnav helped her silently.
Mami nudged Anjali. "Ijj that hamre Arnav bitwaa with plates in hijj handswaa? Ijj he applying phor HP's jobwaa?"
"Nannav is trying to impress Khushiji, maasi," NK explained with a big smile.
Nani chuckled. Payal smiled.
"He has changed," Anjali said softly with satisfaction.
"Khushi," Arnav called. "Come with me to our room. Sit with me while I work."
"Sit with you?" she asked, bewildered.
"Yes, give me company," he insisted.
"Since when does Chotey need company to work?" nani asked, a smile in her voice.
"Maybe he ijj scared that the laptop will swallow him like I eat golgappe, saasumma," mami laughed.
A few hours later, the doorbell rang.
Arnav got up from his recliner and marched down the steps.
Khushi sat on the bed wondering where he was going.
Soon he returned with HP, both of them carrying many garment storage bags.
HP placed his load on the bed and left.
Arnav shut and locked the door after him.
"Yeh sab kya he?" Khushi asked.
"Dresses for you," he said. "I designed them."
"Aap—for me?" she asked, standing up.
"Yes, me for you," he replied, unzipping the garment cases and drawing out dress after dress.
Khushi felt her legs tremble and sat down.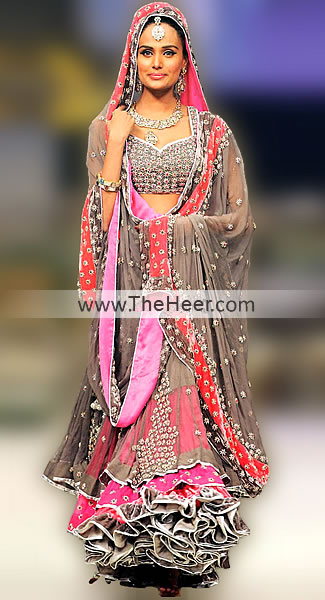 Rash's interpretation:
Part 22
Happiness can be found even in the darkest of times if only one remembers to turn on the light… Knowing we must bring our own light to the darkness…with his faith in his own ability to turn things around he, Arnav Singh Raizada is treading the path slowly, gently easing Khushi into her comfort zone…and the road to discovery…. discovery of Arnav in Arnav Singh Raizada in the place of ASR she has seen earlier… With her owning up her fear for darkness he had switched on the night lamp lulling her into a comfortable sleep… When we cannot direct the winds of life we adjust the sails… Khushi has just done that…
Taking in his fill of her sleepy form he is amazed at the ease with which he could adjust to her and accommodate her in his life… for a person who had forbidden anyone and everyone to tread into his personal space, he had no problem to let Khushi into it… and he felt that it was natural for her to be there… Life is a combination of adjustments and compromises... You adjust when someone wants to be with you and you compromise when you want to be with someone.... Holding her hand he too slipped into the arms of Morpheus… a land of sweet dreams…
Arnav Singh Raizada… A man who was filled with dreams had his fill of nightmares too.... Arnav whose life had been dictated by his nightmares has now started to follow the path of his dreams... His views on love, marriage and life in general had been colored by his bitter experiences…. It had been the driving force that sustained him, let him stand tall amid adversities and not be battered by any storm that blew across… Though it stood by him in front of the world, his world… the personal front lacked the warmth… Falling for Khushi, her beauty, her light within that made her withstand his unreasonable assault did show him what he lacked… In contrast to his cold ice there was the cozy warmth in her that melted him… This very warmth made him shed what he had become as a result of his nightmares and showed him that he too could seek it and fulfil his dreams... His dreams he found were linked with that of Khushi being in his life… So with marriage, began his acceptance of Khushi being a part of his life unconditionally and he showed it in various small and simple details though mundane yet essential… This has made her think, is he the same man that she had the misfortune to cross at their first meeting… He is also making her get accustomed to his presence, touch and the feel both in the glare of his family as well as in the solitude of their room….
The change in Arnav is widely appreciated by his family… This volte-face was like the cool beams of the moon now which was at one time like the scorching heat of the sun… This change brought in a huge smile among the rest of the members of the family… Grinning like a Cheshire cat… mischievous smile… one enough to quip on the Lion and his changed manner… A loner so far now sought the company of his wife…
When Lavanya calls him asking for a favour Arnav is irritated… The endless small adjustment of balance is affected by the shifting weights of things one holds important... In his scale, Lavanya is not even a countable weight…This message gets conveyed to Aman and if Lavanya is not buffalo skinned, she would take the hint and move on to greener pastures…
With him seeking her companionship and showering her with the dresses designed exclusively for her, Khushi is faced with the thought to accept what is, let go what was and have faith in what will be... Though the seed has been sown only time will tell whether it will sprout and be nourished to flourish… as now Khushi is living in acceptance rather than expectation... and Arnav is trying to make her understand him...
Good update Smita…
Anjali knocked on the door.
Arnav pursed his lips at the disturbance, but went to the door and opened it.
A laughing Anjali said, "Chotey, humse ghussa mat hona, please. I came to tell you that nani wants to hold an intimate mukhdikhai for Khushi bhabi today evening."
"Khushiji, you don't have to do anything. Just sit with a ghoonghat while the ladies take a peek at you," Anjali explained to Khushi.
Anjali asked, "Shall I order a sari for you, Khushiji? The ladies will be here in full force."
Khushi turned her head to look at the mountain of designer clothes on her bed.
"I will see to her clothes. When is it?" he asked brusquely.
"Fine," he said, waiting for his di to leave before shutting the door.
Soon Khushi sat in the living room on a couch, dressed in a bright red & gold lehenga her Laad Governor had designed for her, a ghoonghat covering her head.
Under Arnav's careful eyes, ladies lifted her veil, complimented her and placed their gifts on her lap.
"She looks like the very moon, very beautiful. Look at him," Mrs. Sinha laughed at Arnav. "Does he think we are going to steal his wife?"
The Raizada ladies laughed.
"Badi mushkil se mili he hamre Arnav bitwaa ko his sapnon ki rani," mami laughed. "That's bhy he ijj like a mother hen."
All laughed but Arnav disregarded their amusement. He was more concerned about Khushi's happiness than about what a gaggle of ladies thought about him.
Once the ladies were done and were partaking of the feast arranged for them in the next room, Arnav kneeled down before Khushi.
"Chotey, what are you doing?" Anjali asked, laughter in her voice.
Arnav lifted her ghoonghat and feasted his eyes on her beauty for one long moment. Then he dipped his hand into his pocket and came out with a jewellery box. From it he took out two bangles.
"My mama's bangles," Arnav said softly, before slipping them on her arms. "She died when I was fourteen."
"She left them for Chotey's wife," Anjali added, blinking away her tears.
He took out a diamond necklace from the box and Anjali helped him fasten it around Khushi's neck.
"Nana had it made for Chotey's wife," Anjali explained.
Nani joined them, her eyes filling with tears as she saw Khushi wearing the necklace and the bangles. She hugged Khushi and kissed her on the temple.
"Chotey, take Khussi bitiya upstairs," nani told him. "Let her rest. I will send dinner with Hari Prakash."
"Yes, nani." Arnav approved of his nani's decision.
Arnav led his wife to their room.
As soon as they entered the room, he locked the door.
Khushi looked askance at him.
He strode to her and hugged her tight.
Khushi stood in his embrace, not knowing what to do.
"You are so beautiful, Khushi," he whispered, "not like the moon. You are better than the moon."
He kissed her forehead, her cheeks, her nose, her eyes, her chin.... His hands ran up and down her arms, sensitising the skin there.
"Arnav bhaiyya, dinner," he called.
With a sigh of irritation, Arnav went to open the door. He took the tray from HP, saying, "We will leave the tray outside. Don't knock on the door again tonight."
HP nodded, hiding a smile.
After dinner, Arnav said, "Khushi, why don't you change into something comfortable?"
"Ji," she replied. "Will you keep the jewellery in your locker?" she asked.
"Yes," he said. As Khushi removed the pieces one by one, he placed them in his room locker and locked it.
She went away to change her clothes and Arnav stood by the pool, looking down at the water.
Khushi was slowly getting comfortable with him. He needed to give her time to settle in, time to trust him. It was difficult to control himself when he was with her, very difficult. But it had to be done. He couldn't afford scaring her away.
He looked at the night sky dotted with stars.
"The stars," Khushi said softly.
He turned around to look at her.
"Someone once said that dead peple turn into stars," she said softly. "I have often looked for my parents among them."
He moved to stand behind her. His arms went around her shoulders. "Look for mine too, Khushi," he murmured, pulling her back against him.
Her unbound hair flew against his face. He shut his eyes and breathed in deep. Jasmine. That's what she always smelled of
.
"There," she pointed at two stars huddled together.
"No," he replied. He pointed to four stars. "My parents and yours, making friends."
Khushi couldn't stop herself from chuckling.
He laughed along with her, feeling free, victorious. Making a girl laugh had never been on the to-do list of ASR. Never. In fact, he had made many weep with his sharp tongue and perfectionist tendencies.
He hugged her tighter and nuzzled her ear.
He freed her—with great difficulty, his arms protesting against losing her. "Shall we get some sleep?" he asked, his voice raspy.
She got into bed while he changed clothes in the bathroom. She lay with her eyes shut as he joined her in bed.
A few minutes later, she looked at him.
'Will I be able to manage?' she fretted. 'The first day went alright. He was patient, kind, considerate, at home except for two hours when he was at office. Kal kya hoga? Will he meet his girlfriends somewhere?' She stared at the ceiling, hyperventilating.
"So jao, Khushi," he murmured, pulling her into his arms. "I can hear you think."
She froze. "You can?" she asked, her eyes wide. Had he heard her thoughts? He Devi Maiyya!
She felt his chest move as he chuckled soundlessly.
As Khushi lay stiff as a board, he tightened his hold around her and pulled her as close as he could. He dropped a series of kisses on her hair.
"Sweet dreams, Khushi," he whispered.
"Chotey," Anjali called in a subdued voice as Arnav sat down for breakfast.
"Woh—kal—Chotey, it is our parents' barsi," she reminded him.
Perfect silence reigned around the table.
"I have made the arrangements, Chotey," nani said softly.
"Take the photo out of the storeroom today ebening, Arnav bitwaa," mami reminded him gently.
After a short and silent meal, he got up to leave. Khushi accompanied him to the door.
Once out of sight of the family, Arnav placed his bag on the floor and pulled her into his arms, almost crushing her ribs in his desperate hug.
Something was wrong, Khushi realised. Very wrong. He needed comfort. Khushi's arms went around him, holding him close in a warm embrace.
They stood for long before Arnav let go of her. He cupped her face, leaned his forehead against hers and said, "I have three meetings today that I can't get out of. I will be back at six."
"I will get a sandwich," he said. "We have a canteen."
"No, I will send lunch with Hari Prakashji," she insisted.
He swallowed hard and nodded.
"I will message you Aman's number. Save it. Call me if you need me. If you don't get me, call Aman," he instructed.
He kissed her cheek before leaving.
Khushi made and packed lunch for him, instructing HP to wait at the office till he finished eating and then to bring back the lunch box.
Khushi opened the box to see that it was empty, wiped clean. The roti, the vegetable biryani, the karela sabzi, the raita and the sugar-free kheer were all gone.
Arnav returned home, looking tired. There were grooves on his cheeks and his eyes looked bruised.
"Headache?" Khushi asked.
"Yes," he replied with a small smile. "Khushi, ask HP to get me a black tea and a pill," he requested.
"You go to your room. I will bring them," she replied.
Khushi made the tea and looked for a pill for headache in the medicine box.
"Hamre Arnav bitwaa has headache?" mami asked.
"He works too hard," nani sighed.
"All day ghooring at computer makes hamre Arnav bitwaa a sardard boy," mami remarked.
"It is the barsi tomorrow," Anjali reminded softly. "He must be upset about that."
Khushi took the tea and pill to their room.
Arnav had changed and was sitting on the recliner, his eyes shut.
"Leejiye," she said softly.
She handed him the pill and a glass of water.
He swallowed the pill and drained the water.
He took it, sipped it and placed it down on the low table. He then lay back on the recliner.
"Khushi," he said softly. "Remind me to take my parents' photo from the storeroom."
He lay there, his eyes shut, a frown on his face, the muscles of his neck and forehead corded.
Suddenly he felt soft hands rubbing his forehead.
Khushi was standing behind his recliner.
"Aap let jaayiye. I am used to massaging babuji," she said softly.
He lay back, letting her smooth away the pain.
Rash's interpretation:
Part 23
Do you know why ASR gets angry at interruptions? When a person is interrupted it takes 50 percent longer to accomplish a task and the chance of committing errors is increased by 50 percent…. If there are no interruptions the effectiveness of work increases according to geometric progression… Arnav Singh Raizada is in a hurry to change the impression his wife has of him… His sister does not help his cause with interruptions… But ASR is not awarded the businessman of the year just like that… In his work he made opportunities where there were none and no one saw... He became a winner by converting problems into opportunities… He knows opportunities are like sunrises. If he waits too long he would miss them… So when Anjali asked whether she could arrange Khushi's clothes for mukhdikhai… Arnav jumped in to the conversation saying he would take care of it…
Khushi resplendent in a stunning lehenga in the dazzling shades of the sun with her head covered by the ghoonghat walked in with Arnav hovering at a distance… She looked dazzling in the shades of gold and red… When the ladies gently lifted the ghoonghat to peek into her face they saw a milky beauty bathed in the mellow tones of the light filtering through her red and gold Ghoongat giving her a radiant reddish-gold glow just like a Harvest Moon… What they saw made them involuntarily exclaim that she was a soothing beauty like a moon… Seeing Arnav Singh Raizada hovering around just to ensure nothing untoward happened to his Khushi elicited laughter… But ASR was undeterred! You can't expect to see the change if you never do anything differently. He did just that… After the ladies finished looking at Khushi he came to her, kneeled, lifted her ghoonghat, much to the amusement of Anjali, gazed silently at her… After taking in his fill of the beauty in front of him he placed a set of bangles on her wrist… This action of his brought in tears of happiness in Anjali with the recognition that it belonged once to their mother and was set aside for her bahu… The necklace he gave too evoked similar reaction as it was made to order by his Nana specifically for his Chotey's wife… Nani who witnessed this was eternally grateful to the Prime Mover for bringing such happiness into her Chotey's life, sending the Happiness rolled into a sweet and cute packet named Khushi… She had thought those pieces of jewels would never see the daylight given her Chotey's views, thoughts and inclination towards matrimony and the bonds in life…
Once inside their room Arnav gave in to his feelings and made Khushi aware of how much he adored her… The interruption by HP was like a wet blanket thrown on his ardor. To Khushi's chagrin and HP's amusement, he told

without mincing words that disturbance was not welcome and he, HP, need not randomly remember to collect the food tray and get all excited about it… He could quietly remove it once it was placed outside his door…
Gazing at the starlit sky…she told her husband of her often search for her parents among the stars… While she gazed, he took her in his arms and supported her body with his… Her fragrance of fresh Jasmine assaulted on his senses and she relaxed enough to identify the stars representing their parents and let her sense of humor be tickled by his words… Laughter is contagious… It is the tonic, it is the relief, it is a cure for a multitude of ills… It sparkles like a splash of water in sunlight and liberates us… Laughter evoked in Khushi by his statement, in turn made him laugh without inhibition… His priorities, his necessities had changed and for that change Khushi was the muse but he himself was the architect… His realization that he wants lighter and happier moments in his life with Khushi besides him has made him let go of his derision towards love and laughter… He is taking one step at a time… to reach his goal…
When they lay in the bed, Khushi was very much worried whether he would go back to his old ways once the euphoria died… Understanding what she must be thinking he made her lay in his arms and asked her to sleep… Mind is unique… A mind that is stretched by a new experience can never go back to its old dimensions… Having experienced the happiness of being with Khushi and the peace in his mind, Arnav was not going to leave it for his ways of yore… Khushi too is no exception in this matter… Though she was reluctant to marry him seeing the softer, kinder and the gentler version of him, she too begins to reciprocate with simple yet caring gestures of sending him lunch while he is busy, helping him to relax with a massage when down with a splitting headache, understanding that he needs her silent support when the barsi of his parents neared… His tight hug gave her the indication of his emotional state though he did not give his feelings a voice…
When two people really care for each other, they will always look for a way to make it work….
Loved the update Smita…