Link to my new short story: Taking Care of You
"I thought I was dreaming when I first saw you," he said.
"How did you know it was me?" she asked. "I could have been anybody. A thief even."
He smiled wearily. "I don't know many thieves who would look at me with anxious eyes and then cry because I was sick," he mumbled.
Is it possible for love to bloom, sight unseen? Juhi and Abhay are strangers who know each other better than they know themselves. One night changes the equation and the even tenor of their lives and puts all their doubts and fears to rest.
http://pothi.com/pothi/book/ebook-smita-ramachandran-taking-care-you



Link to my first e-novel; A Home for Meenakshi
http://pothi.com/pothi/book/ebook-smita-ramachandran-home-meenakshi
"I love the way you love, Meenu," he whispered, his eyes on hers. "Such loyalty, such passion..."
Meenakshi Sharma, an orphan, lives in Varanasi with her uncle, a chronic bachelor who wants her to become a professional musician. She unwillingly relocates to Delhi to study under a renowned musician for eight months. Staying for rent in the outhouse of the Agrawals, she meets Aditya Agrawal, an attractive young man brooding over the memories of his horrendous past. Pulled between her uncle's expectations of her and Aditya's love for her, Meenakshi struggles with her feelings. How can she disappoint her uncle who had devoted his entire life to her upbringing? How can she pretend to be blind to Aditya's feelings for her? A romance that moves between the alleys of the holy city of Varanasi and the modern city of Delhi.
http://smitarsvms.blogspot.in/
Khushi was very happy on her haldi day. So happy that she did not complain about Arnav having his haldi at his house while she had hers in Laxmi Nagar.
Because haldi was the last rasam. The next day was her wedding day.
She smiled and laughed as the people of her neighbourhood slathered the yellow paste all over her body.
"My Titliya," Buaji sighed. "She will go away to her husband's house tomorrow, Nandkisore!"
"You should be happy, Buaji," Khushi teased. "You won't have to call Nandkisore so much once I am out of your life and He will finally get some rest."
Buaji hit her own forehead. "Look at this girl! How dare you make fun of my Nandkisore?" she asked. "No laaj, no sharam," Buaji lamented.
"But you still love me, Buaji," Khushi laughed. She marched up to her aunt and hugged her tight, rubbing her haldi-covered cheek against Buaji's.
"Chodo," Buaji yelled. "What are you doing, Nandkisore?" She tried to squirm out of Khushi's hold.
"Making you more beautiful for your Nandkisore," Khushi laughed.
"My poor Arnav bitwaa," Buaji sighed. "He is sitting in his house unaware of the bomb that is going to fall on his head tomorrow."
Khushi burst out laughing. "He knows, Buaji. But he still loves me."
"Ussi ka rona he," Buaji teased. "You are going to lead him a pretty dance."
Khushi nodded unrepentant. She then ran around, trying to share her haldi with as many of her neighbours as she could. The girls ran screaming and Khushi chased them, laughing loudly.
Arnav sat through the torture of having his family rub the yellow mixture on his head, face, arms and legs. His kurta was covered with the paste and he thought longingly of a bath. His only comfort was that Khushi too was sharing the rasam with him and that this was the last step to marriage. If only tomorrow came fast, he wished.
Once he cleaned up, he called Khushi. Her phone rang but she did not respond. Must be washing off the haldi, Arnav thought with a smile.
She called later. "Arnavji, I saw the missed call just now," she said as she clambered up her bed.
"Were you washing off the haldi?" he asked smiling.
"Yes. But before that I took revenge on my neighbours," she said with relish.
"Took revenge?" he asked. "How?"
"I chased them and rubbed my face against theirs," she laughed. "You should have heard them screaming, Arnavji."
When their laughter died down, she said wistfully, "I wish you had been here, Arnavji. It is no fun without you."
He swallowed. "Tomorrow this time, we will be married, Khushi," he said softly.
"Then we will be together forever and ever," she breathed, her words dreamy, filled with anticipation.
"Hamesha, you and me, Khushi. Whatever happens. Hamesha," he promised.
"And I can watch my serial with Laxmiji and you," she reminded herself of the treats in store for her.
Arnav smiled. "Yes," he agreed.
"Arnavji, how many children do you want?" she asked suddenly.
Arnav frowned. Children? What for? Was it mandatory to have children attend their wedding the next day? He had no idea of the rasams involved, never having attempted marriage before.
"How many babies do you want us to have?" she asked.
His jaw dropped to somewhere near the floor.
"Arnavji," she called again impatiently.
"Two...I guess," he said weakly.
"Sirf two?" she asked, disappointed.
He cleared his throat to find his voice. "How many do you want?" he asked.
"A dozen," she said cheerfully.
"A dozen?" he stared at the dull drapes in shock.
"It will be fun, Arnavji," she smiled away. "They will play football in your big house and keep Naniji, Mamiji and Anjaliji entertained."
Arnav had to laugh at the picture she drew.
"Imagine going out with the children. People will think we have our own nursery," she was lost in her imagination.
"You will be the death of me, Khushi," he laughed, delighted at the thought of his death at her fair hands.
"Buaji too was pitying you today morning," she admitted.
The wedding passed in a daze. Shantivan was crowded with guests. The Raizadas and Buaji wore huge smiles. All were dressed in gorgeous clothes and the house was decorated with flowers.
Arnav was in a cream sherwani and Khushi was in a green and pink joda.
The priest gave them instructions on the rituals and they, lost in a pleasurable haze, obeyed him. The guests laughed and teased them, but they heard nothing.
"Take the blessings of your elders," the priest said at the conclusion of the ceremony. They did so and were hugged enthusiastically by Buaji and the Raizadas.
As they stood together, accepting the good wishes of the guests, he whispered, "Khushi Arnav Singh Raizada. Finally."
"We have a gift for you, Khushiji," Anjali approached her and gave her a packet.
"Kholke dekho, hamri bahuriya," Mami exhorted.
Khushi unwrapped it to see a framed photo of Arnav kneeling down to arrange red rose petals for Khushi to walk on.
Her eyes filled with tears.
"Who took this?" Arnav asked, confused.
"Me, bhai," Akash smiled sheepishly.
Tears ran down Khushi's cheeks.
Arnav's eyes flew open in alarm. "Khushi, don't cry. Please don't cry."
She threw herself into his arms. "You are such a good man, Arnavji. I hope I will be half as good a wife to you," she sobbed.
"Khussi bitiya, marriage is no test that you have to pass," Nani smiled, patting Khushi's shoulder.
"Tum jaisen bhi ho, we will takes you," Mami promised.
Arnav dried Khushi's tears. He said, "Whatever you are, however you are, you are my wife, Khushi. For seven births. Didn't you hear what the priest said?"
"For saath janam?" she asked in confirmation.
"Yes, saath janam," he said, smiling into her eyes.
She clutched the photo to her heart. "Anjaliji, I will hang it in our room so that I never forget how much Arnavji loves me," she said seriously. "Thank you."
Anjali dropped a kiss on her cheek. "We are blessed to have you, Khushiji. You are our own miracle."
Akash held out his hand. "I will hang it now, bhabhi."
Khushi happily handed over the photo.
As the Raizadas moved away, Khushi asked Arnav, "I am a miracle?"
He nodded, his eyes dancing.
"Are you sure she didn't say specimen or unique piece?" she asked.
Arnav carried Khushi up the stairs and into the bedroom he had ordered to be decorated to his specifications.
Khushi tightened her arms around his shoulders and gasped, "Arnavji, you remembered?"
"How can I forget?" he asked huskily.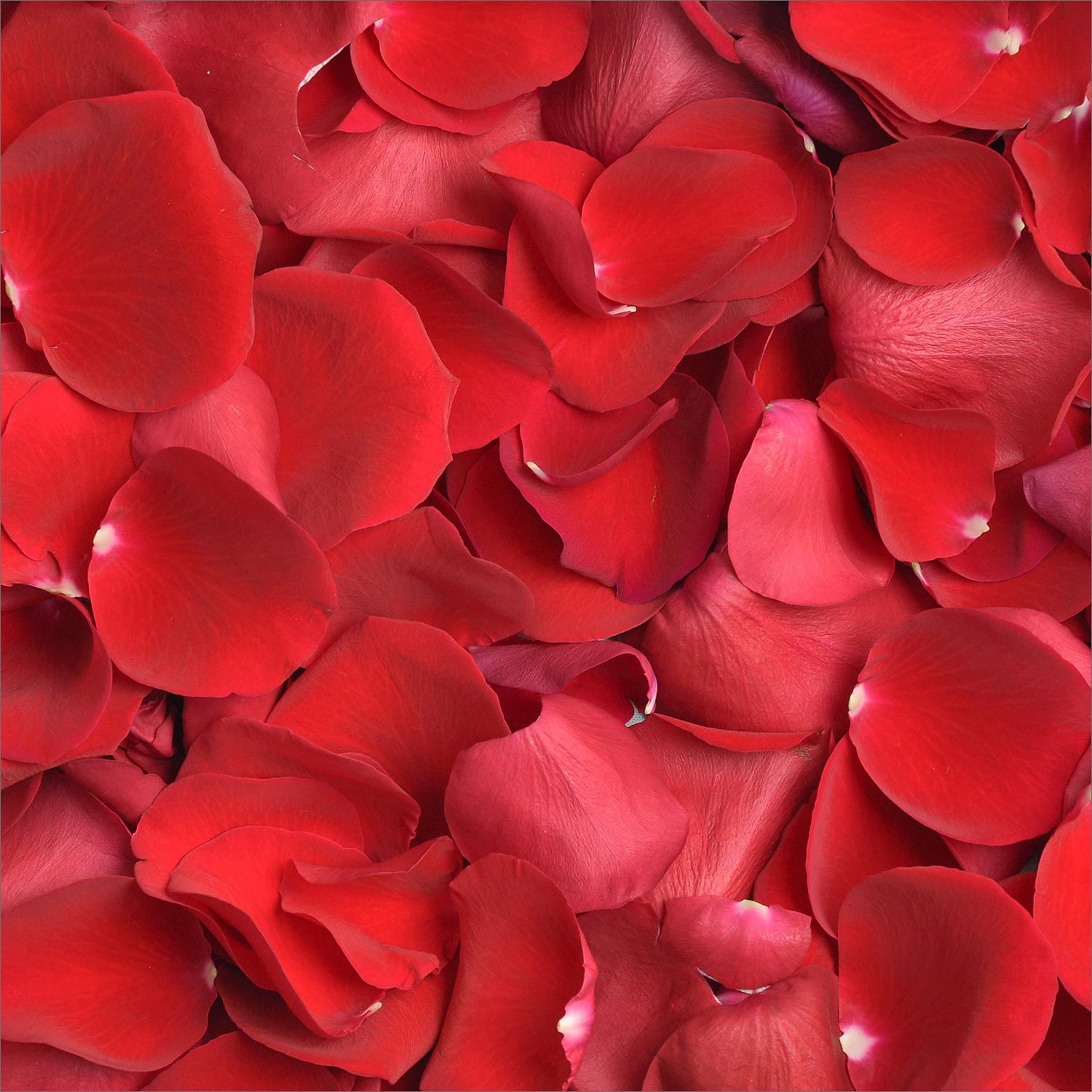 Both of them looked at the double bed covered with red rose petals.
He laid her down on the soft, fragrant silk.
She looked up into his molten chocolate eyes and smiled.
"I love you, Khushi," he said, the words wrenched from him. "More than my life, more than my breath."
"I love you too, Arnavji. A moment without you is like a year, dull and colourless, boring, like a life without ber and channa and my serial," she confessed.
"You are the unexpected visitor who dropped into my life one moment and then changed it forever," he murmured.
He dropped a kiss on her forehead and lay down beside her on his side, threading her fingers with his.
"I can spend hours just looking at you, Khushi," he whispered.
"I can't," she replied. "Arnavji, don't waste time. We have only seven lives together."
Arnav burst out laughing.
Darlings, we have come to the end of this tale. I am taking a break till June 15 to work on my next novel, Waiting for you. It is set in Kollath village in Kerala and is an amusing story of Gauri's all-consuming love for Shivan. See you in June with the new novel and the next ArHi story.